Through out the summer and early fall we held a T-rex photo contest. People would take great shots with our Giant T-rex skull at our Queen St. location and share them on Instagram.
WINNER ANNOUNCED!!!
It was a tough decision but our panel of independent judges have chosen! Congrats to the winner of our #mytrexphoto contest: @deewils Our judges loved the composition, movement & colour, & how it looked like a real T-Rex with a human body! They also loved how funny it is & "felt it reflected the fun loving energy of the Geologic family." Come visit us at Geologic to see who made our Top 10––all of the Top 10 pics are posted in our back gallery! #geologicgallery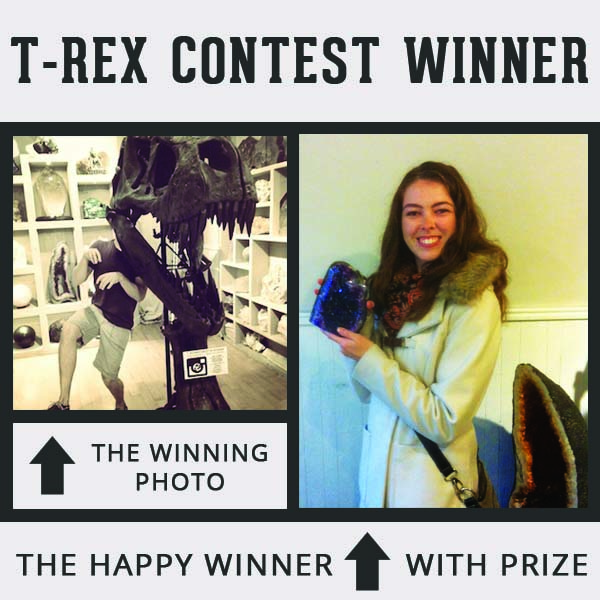 CHECK OUT SOME OTHER GREAT PHOTOS!