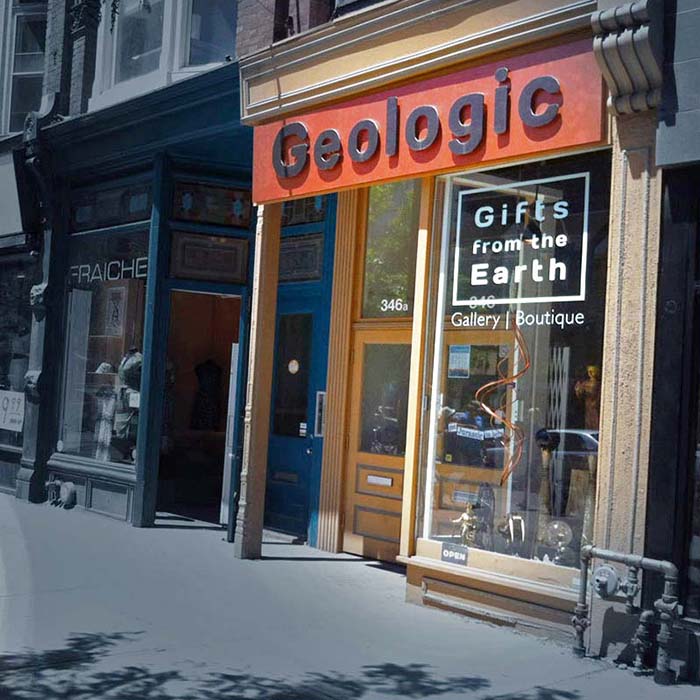 GEOLOGIC GALLERY | BOUTIQUE
Queen St. West was recently praised by VOGUE MAGAZINE as
being the 2nd coolest neighbourhood in the world.
It's time to plan a visit!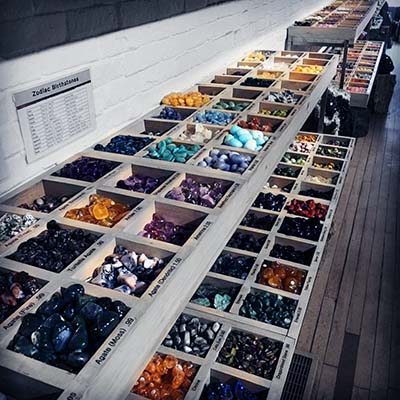 More than 180 varieties of Tumbled Gemstones!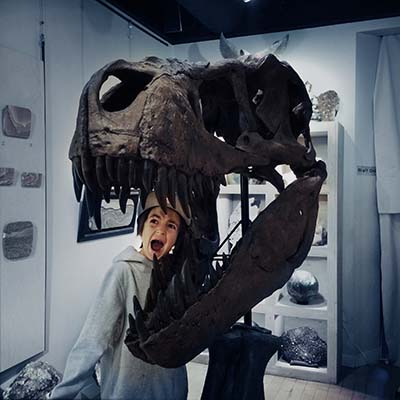 We have a pet T-Rex at our Queen St. store.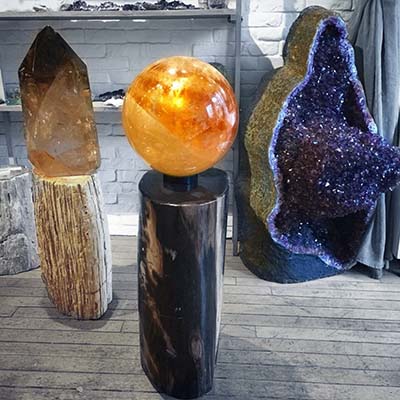 Amazing museum quality Gemstone & Mineral specimens.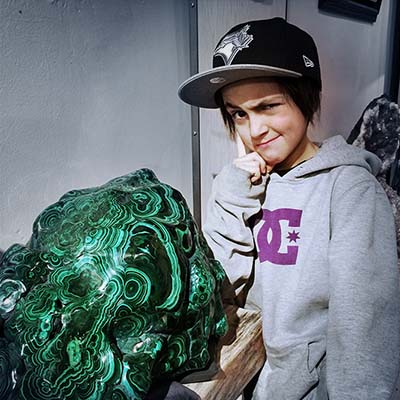 Kids love it here! "It's like a Trip to the Museum but you can touch things."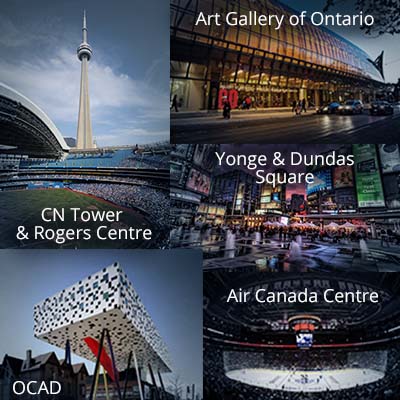 Our Store is a 10 minute walk to many great tourist spots in Toronto.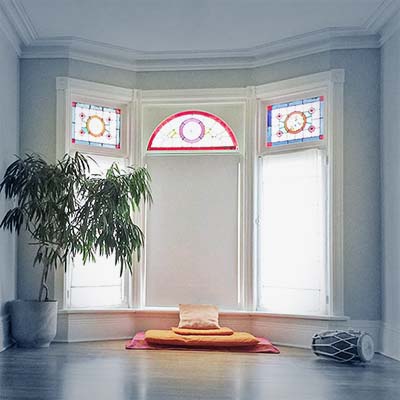 We have a Meditation and Yoga Centre right above our store.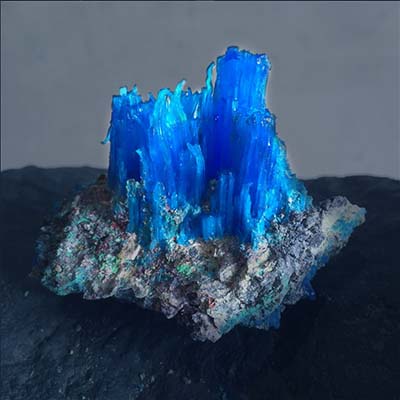 We have unique Mineral specimens for collectors.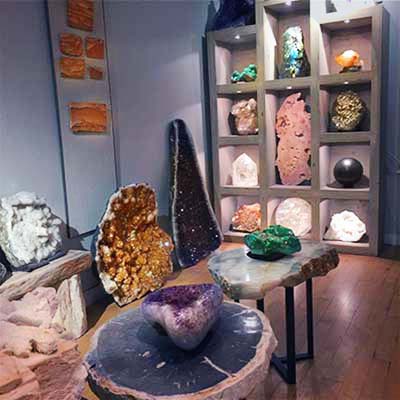 A large variety of Gems and Minerals for the home, garden, office, pocket, sacred space and oneself.


From the Gardiner Expressway take the Spadina Ave. exit, Head north on Spadina Ave. Continue to follow Spadina Ave. Turn right (East) onto Queen St. W. We are 11 stores East of Spadina on the North Side of the street 346 Queen St. West Look for the copper colored sign that says Geologic

From Osgoode Subway Station it's a 20 min walk West, or grab a streetcar. We are at 346 Queen St. W. on the North Side of the street. From Spadina Subway Station Take street car #510 South on Spadina, then walk 2 mins East on Queen St. Look for the copper colored sign that says Geologic

There is a parking lot at the corner of Queen St. and Peter St. just East of Geologic charging $2 for every half an hour or Park on Queen St. right in front of our store for $3 every hour. On our side of the street there is no towing anytime, and unlimited parking times.